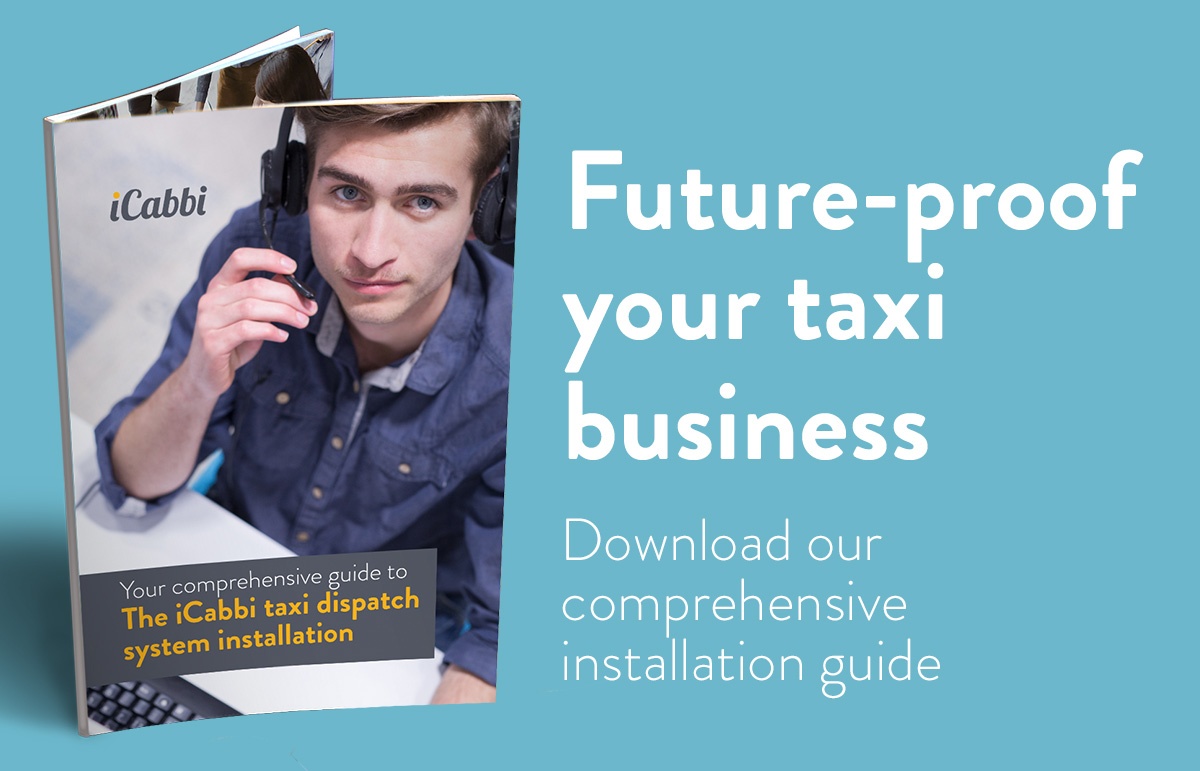 If you're in the taxi business, you know the threats you're facing: ride-sharing apps like Uber have disrupted the industry and there are other challenges coming down the line such as driverless cars.
At iCabbi, we also believe that having the best technology is the best way to protect what you have now as well as safeguarding and growing it into the future.
But we also know switching to an automated system can be a daunting process. What's involved? How long will it take? And will it even be worth it in the end if you do make an investment of time and money?
That's why we created this five-step guide. Inside, you'll find lots of information to demystify the process and explain what's involved in getting started with iCabbi. Inside, you'll also discover:
We take you through our comprehensive setup process and explain exactly what's involved at each step.
Our satisfied taxi customers tell their stories.
We've got the statistics to show that making a move to automation is one you won't regret.
We explain how iCabbi helps and supports you at every stage.
Fill out the form now to discover exactly what's involved in a typical iCabbi installation.
If you have any queries on your data protection please visit our privacy policy page on our website.